Pinkal Desai, MD, MPH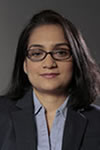 Assistant Professor of Medicine
Weill Cornell Medical College
Assistant Attending Physician
New York-Presbyterian Hospital
New York, New York
---
Dr. Pinkal Desai received her MBBS at Byram Jeejeebhoy Medical College in India, and her MPH at the University of Alabama at Birmingham School of Public Health. Following her residency at Wayne State University, Detroit Medical Center, she underwent fellowship training in hematology-medical oncology at Providence Hospital Medical Center, serving as chief fellow. Dr. Desai is an Assistant Professor of Medicine at Weill Cornell Medical College and Assistant Attending Physician at the New York-Presbyterian Hospital. She was recruited to serve in the Leukemia Program to develop a clinical practice devoted to leukemia, myelodysplastic syndrome (MDS), and myeloproliferative neoplasms (MPN) where she will also develop the clinical and translational research protocols and projects.
Dr. Desai is a member of the American Society of Hematology (ASH) and the American Society of Clinical Oncology (ASCO), and has served on the ASCO University Committee. She has been published in Cancer Epidemiology Biomarkers Prevention and International Journal of Molecular Epidemiology and Genetics. In addition, Dr. Desai is the lead author and co-author on numerous Women's Health Initiative (WHI) paper proposals and has presented abstracts at national meetings.
Last modified: July 8, 2020
Authored Items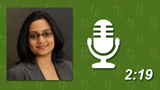 What are the most important prognostic factors to consider in AML?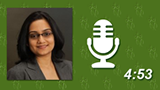 How do cytogenetics and molecular risk guide your treatment decisions?