Alexander Perl, MD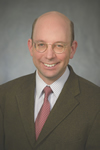 Associate Professor of Medicine
Abramson Cancer Center
University of Pennsylvania
Philadelphia, Pennsylvania
---
Dr. Alexander Perl is a member of the leukemia program at the Abramson Cancer Center of the University of Pennsylvania, where he is an Associate Professor of Medicine. His particular expertise is in FLT3 inhibition as a therapeutic strategy for acute myeloid leukemia, clinical trials, and mechanisms of resistance to tyrosine kinase inhibitors.
Last modified: April 12, 2022
Authored Items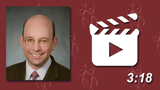 What are the practical issues in FLT3 testing as it relates to PCR vs. NGS?