Brian A. Jonas, MD, PhD, FACP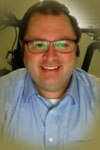 Associate Professor of Medicine
Division of Hematology and Oncology
University of California, Davis
Sacramento, California
---
Dr. Brian Jonas received his medical degree and PhD in biochemistry and molecular biology from UC Davis School of Medicine. He completed his internship, residency, and a fellowship in hematology and oncology at Stanford University School of Medicine. He is an Associate Professor of Medicine in the Division of Hematology and Oncology at the University of California, Davis.
Dr. Jonas is a member of the American Association for Cancer Research, American College of Physicians, American Medical Association, American Physician-Scientist Association, American Society of Clinical Oncology, American Society of Hematology, Myelodysplastic Syndrome Foundation, and the Southwest Oncology Group (SWOG), among others. His clinical and research interests focus on acute myeloid leukemia, myelodysplastic syndrome, acute lymphoblastic leukemia, and other myeloid malignancies. He leads the Acute Leukemia and MDS research program and is chair of the Hematologic Malignancies Disease Team at the UC Davis Comprehensive Cancer Center. Dr. Jonas' research focuses on developmental therapeutics and biomarker development, with an emphasis on early drug development and leukemia stem cells.
Last modified: April 12, 2022
Authored Items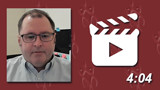 When considering venetoclax plus azacitidine or decitabine, does a patient's mutational status matter?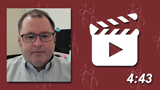 Venetoclax plus azacytidine, venetoclax plus decitabine or venetoclax plus low-dose cytarabine; how do you determine which combination therapy to use on your patients with AML?