Nicholas J. Short, MD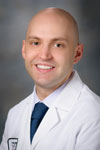 Assistant Professor
Department of Leukemia
Division of Cancer Medicine
The University of Texas MD Anderson Cancer Center
Houston, Texas
---
Dr. Ncholas Sort received his medical degree from Baylor College of Medicine, Houston, Texas. He completed a clinical residency in internal medicine at Brigham and Women's Hospital, Boston, Massachusetts, and a clinical fellowship in hematology-oncology at The University of Texas MD Anderson Cancer Center, Houston. Dr. Short is an Assistant Professor in the Department of Leukemia, Division of Cancer Medicine, at The University of Texas MD Anderson Cancer Center in Houston.
Dr. Short received American Board of Internal Medicine certification in internal medicine, hematology, and medical oncology. He is a member of the American Society of Clinical Oncology, American Society of Hematology, Society of Hematologic Oncology, and the European Hematology Association. In addition, he is on the editorial review board of Cancer Treatment and Research Communications (CTARC), Journal of Hematology & Oncology, Annals of Blood, Frontiers in Oncology, and Expert Opinion on Pharmacotherapy, and is a journal reviewer for dozens of peer-reviewed journals
As a clinical and translational investigator, Dr. Short's interests include acute myeloid leukemia (AML) and acute lymphocytic leukemia (ALL), as well as novel methods to detect minimal/measurable residual disease  (MRD) for acute leukemias. He serves as principal investigator or co-principal investigator on many Phase I and II clinical trials and has authored more than 100 peer-reviewed manuscripts and numerous abstracts that have been presented at national and international conferences.
Last modified: November 16, 2021
Authored Items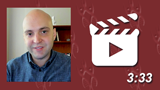 Are patients who relapse after first-generation FLT3 inhibitors likely to respond to second-generation FLT3 inhibitors?