Brian Druker, MD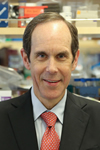 Director, Knight Cancer Institute
Associate Dean for Oncology
OHSU School of Medicine
Portland, Oregon
---
Dr. Brian Druker received his medical degree from the University of California San Diego. He completed his residency at Barnes Hospital, Washington University, St. Louis, and his medical oncology fellowship at Dana-Farber Cancer Institute, Harvard Medical School, Boston. Dr. Drucker is the Director of the Knight Cancer Institute, and Associate Dean for Oncology at the Oregon Health & Science University (OHSU) School of Medicine, Portland, Oregon. In addition, he is JELD-WEN Chair of Leukemia Research, and a Howard Hughes Medical Institute investigator.
Dr. Drucker holds memberships with the Institute of Medicine, National Academy of Sciences, American Association of Physicians, American Society for Clinical Investigation, American Society of Hematology, American Society of Clinical Oncology, American Association for Cancer Research, American Association for the Advancement of Science, American Society for Microbiology, Children's Oncology Group, and The American Society for Cell Biology.
Dr. Drucker's research is focused on translating the knowledge of the molecular pathogenesis of cancer into specific therapies and investigating the optimal use of these molecularly targeted agents. He performed preclinical studies that led to the development of imatinib (Gleevec) for chronic myelogenous leukemia and then spearheaded the highly successful clinical trials of imatinib, which led to FDA-approval of the drug in record time and resulted in a paradigm-shift in cancer treatment from non-specific chemotherapy to highly targeted therapeutic agents.
Last modified: July 8, 2020
Authored Items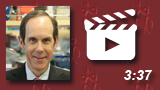 What are the latest updates on the Beat AML Master Trial?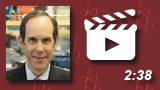 In the area of prognostic markers in AML, what do community providers need to know to be up-to-date?