Jae Park, MD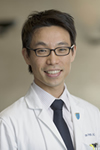 Assistant Attending Physician
Division of Hematologic Oncology
Leukemia Service
Director, Adult Acute Lymphoblastic Leukemia
Memorial Sloan Kettering Cancer Center
New York, New York
---
Dr. Jae Park received his medical degree from the Johns Hopkins School of Medicine and completed an internal medicine residency at Massachusetts General Hospital and a hematology/oncology fellowship at Memorial Sloan Kettering Cancer Center. He is Assistant Attending Physician in the Division of Hematologic Oncology, Leukemia Service, and a Director of Adult Acute Lymphoblastic Leukemia Program at Memorial Sloan Kettering Cancer Center in New York City. 
Dr. Park has written or co-written numerous peer-reviewed articles published in the New England Journal of Medicine, Science Translational Medicine, Blood, Cancer Discovery and Journal of Clinical Oncology. His research has been recognized and funded by the AACR, ASH, ASCO, Leukemia and Lymphoma Society, Geoffrey Beene Research Foundation, and NCCN. His research focus is to translate and establish novel targeted and immunotherapies for patients with hematologic malignancies. Dr. Park is the principal investigator of several clinical trials in adult patients with ALL and CLL/NHL using CD19-CAR T cells, BiTEs, oral targeted agents, and immunomodulators.
Last modified: April 12, 2022
Authored Items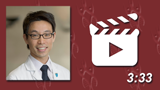 How likely is it for patients with MDS to transform to AML?